Step 1. Backup your database.This is highly recommended. Go to "System>Maintenance>Backup" on admin  sidebar and click the "Select All" button. Then click on "Export" to download the backup.
Important: Demo import will delete any layout modules (not installed modules), so backup is important.
Step 2. Click on electro menu on admin sidebar and go to "Import Demo" tab, select the demo that you need to import and hit "import" button. The process will take seconds.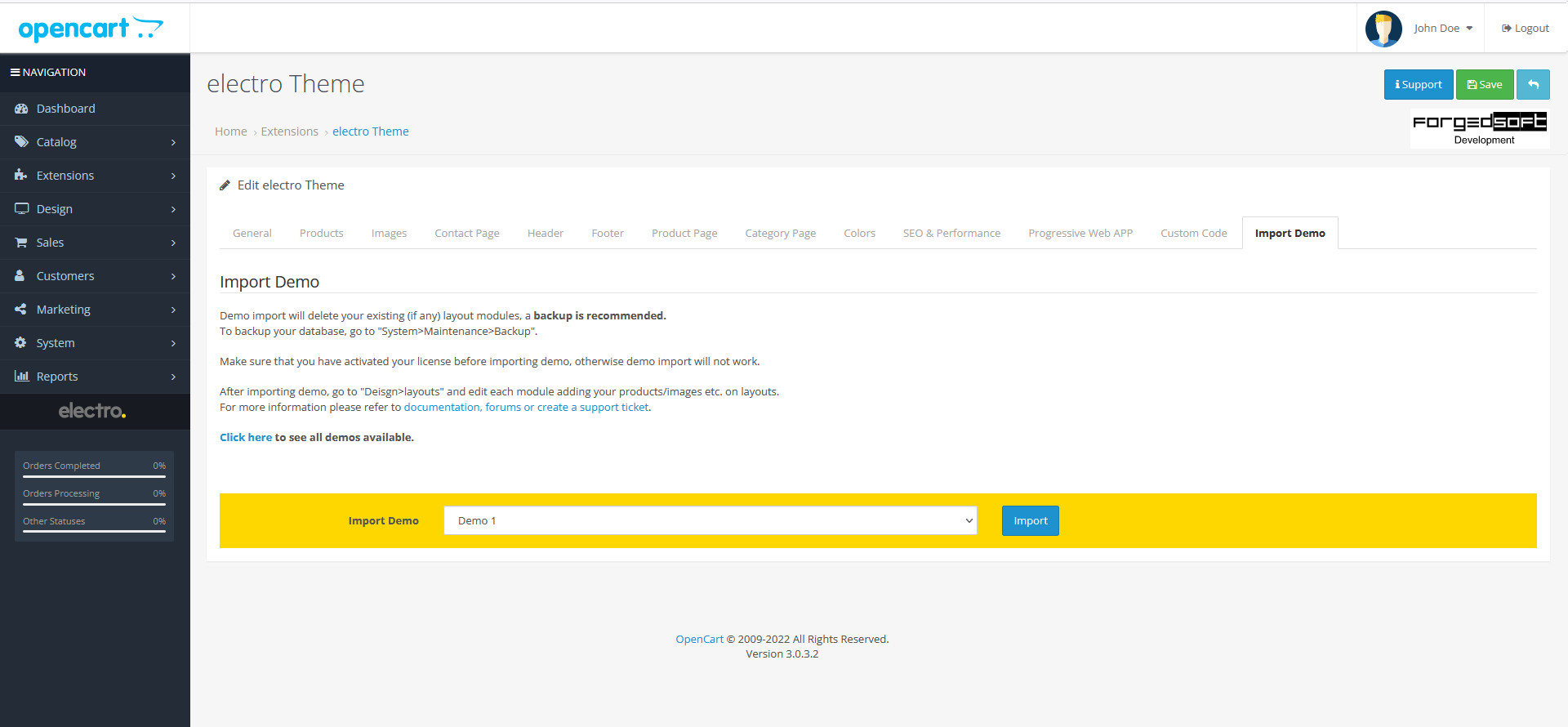 Step 3. Go to admin dashboard and click on gear button on top right, then click on both refresh buttons for theme and SASS.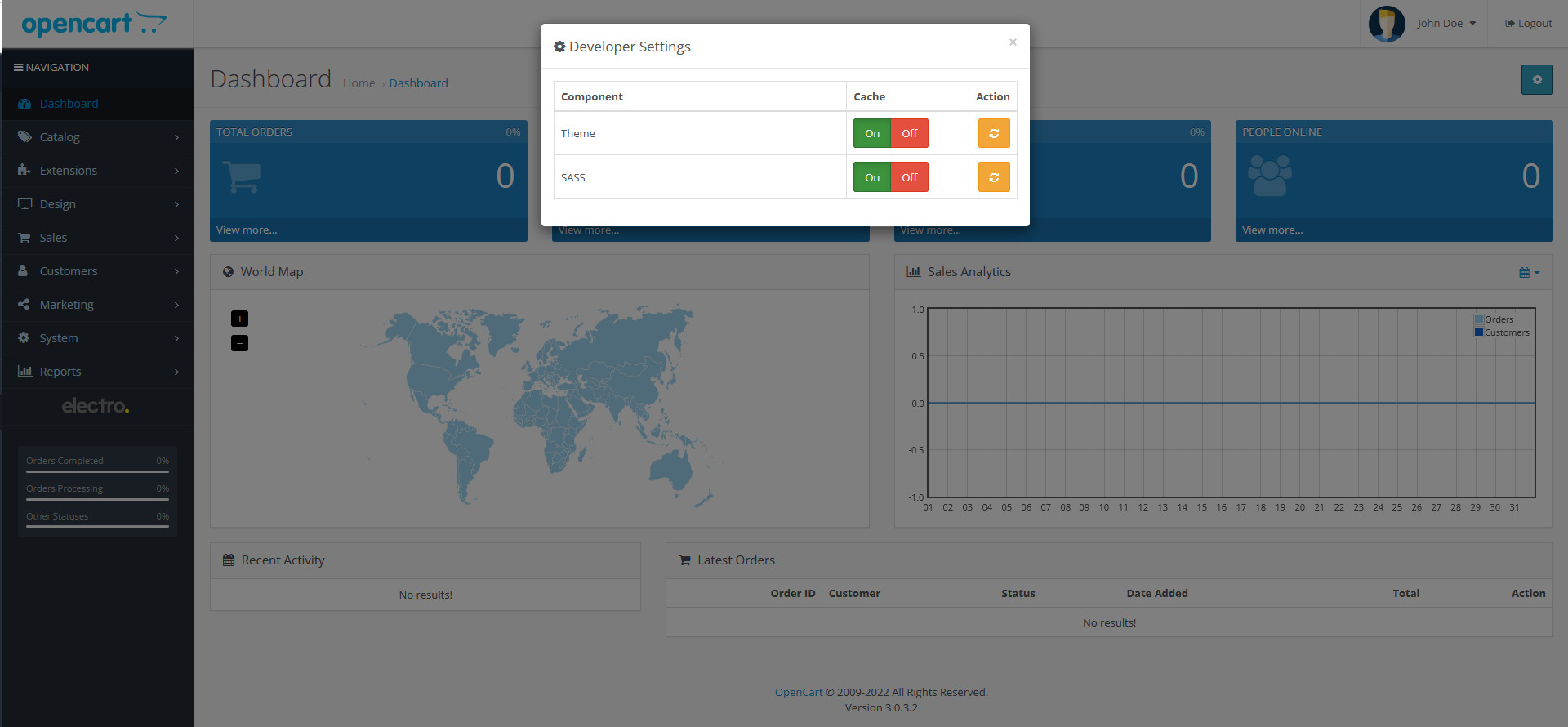 Step 4. Since demo is imported, moldues are imported for each layout (home, category etc.) you need to edit each module adding your products, banners etc. To do that, go to "Design>Layouts" and edit modules on each layout by hitting the blue pencil button. An important notice here is that electro theme has updated the layouts and there is also "Top" and "Bottom" section for each layout.