Header Options
Electro theme comes with top bar, top tabs and 8 headers to choose. On theme panel, you cah choose to show or hide top bar, enter top bar text and link and choose header.

Menus
Main menu:
Electro theme, can automatically create mega menu or drop down menu from categories and show information pages and contact on menu also. Categories must have checked the "Top" checkbox in order to be shown. To do that, edit your category, go to "Data" tab and check the "Top" option for each category. Beside categories, information and contact that can be added aytomatically, you can add your own menu items.
To Menu:
The top menu, is shown on to bar, you can create a top menu and link it on theme settings.
Secondary menu:
Secondary menu is icons/text menu shown on header, you can create a top menu and link it on theme settings.
Veritcal menu:
Some headers offer vertical menu also, you can enable it and make it expanded on homepage.
Mobile menu:
Mobile menu logic is same as main menu. You can add categories, information, contact and also create more menu items. On some headers, mobile menu can be added to desktop header too.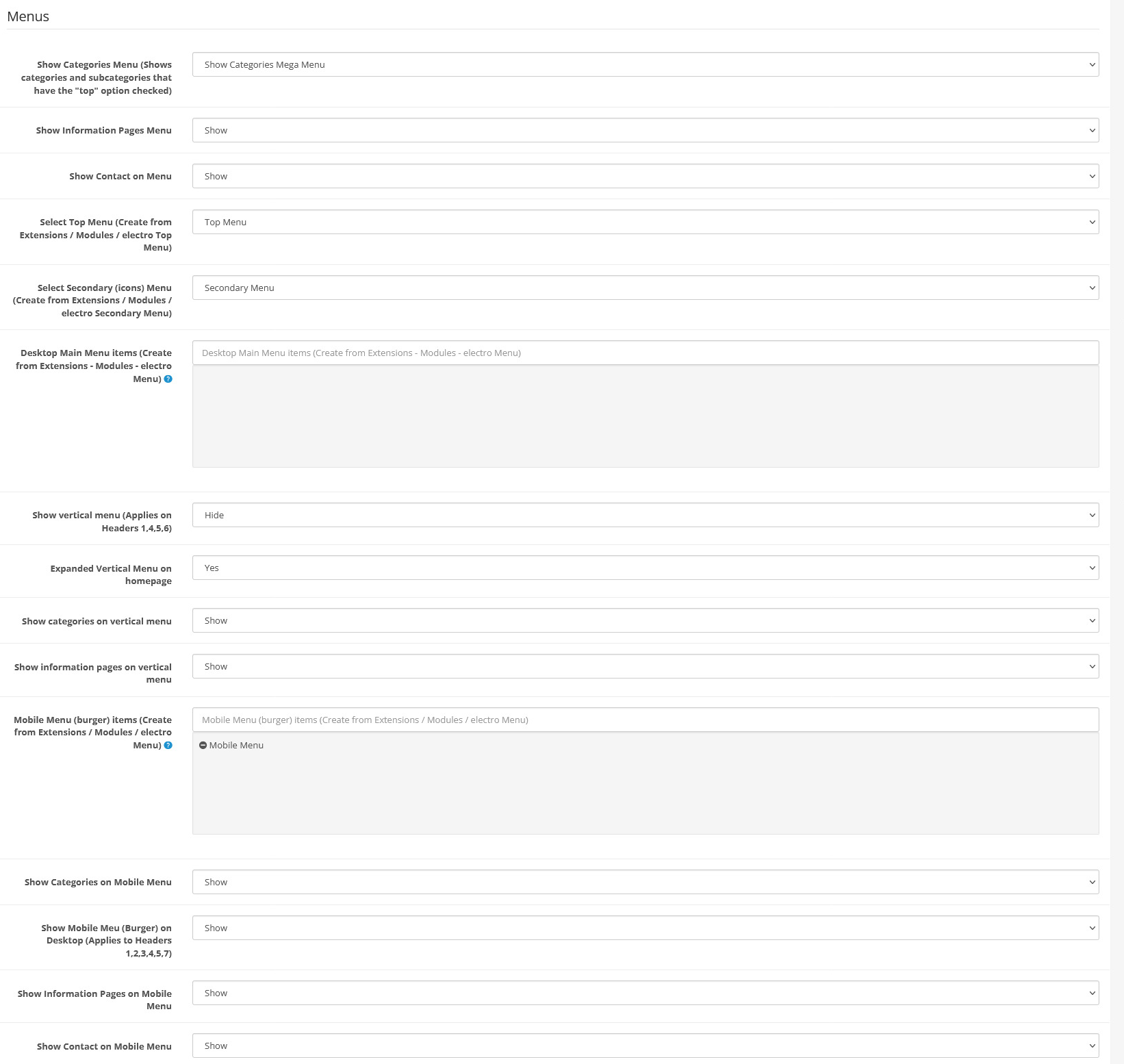 Language & Currency:
You can enable or disable language and currecy (shown on top bar)

Login & Social login:
Electro uses a fast and easy login system for Opencart. Login/Register button is shown on top bar and user can login directly from side login menu. Social login is also supported using google login or facebook login.